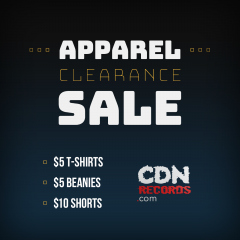 We're keeping our apparel sale going – we have to get rid of this stuff!
LIMITED SUPPLY. Make sure to check the sizes in the description or in the drop-downs. Get yours before they're gone for good! If they disappear from this page it means they've sold out.
Our monthly promo for December is live: Get 70% off with the coupon code END19. Details here.
Showing 13–24 of 31 products